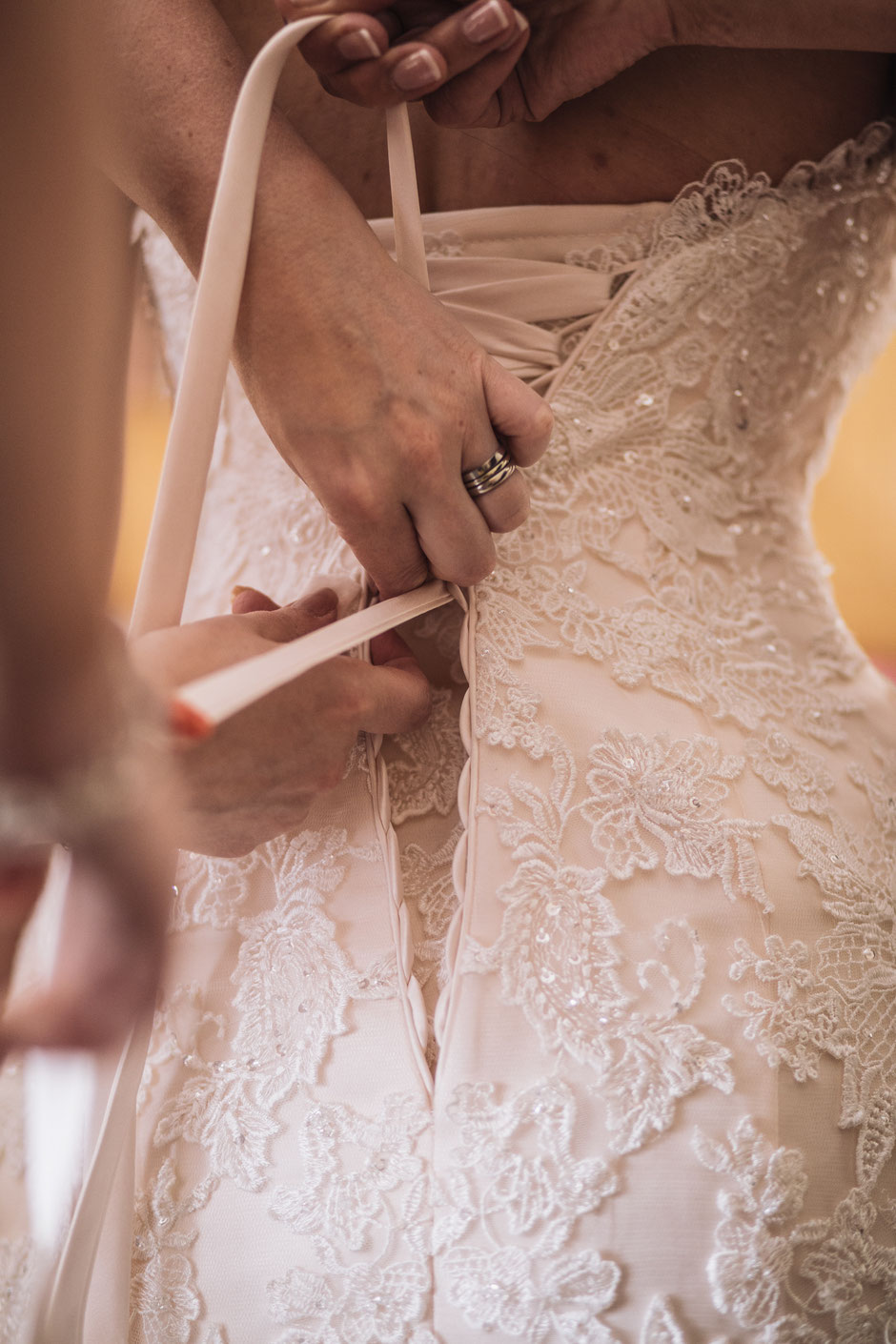 LidaMard Bride promovisala novi trend. Sretna dobitnica osvojila vaučer od 250 €!
03.02.2019. Delta City | Podgoričanka Anđelija Vidaković (10), kćerka učesnice takmičenja "Doživi bajku 2019!" Jelene Damjanović Vidaković osvojila je našu nagradu: Redesign vintage vjenčanice u vrijedosti od 250 €. Ona će je pokloniti svojoj rodici ili poznanici koja će ponijeti redizajniranu vjenčanicu svoje majke ili bake na svom vjenčanju.
Riječ je o novom, rastućem trendu, koji se može opisati: Ponijeti vjenčanicu koja ističe snagu, status i povezanost žena u porodici.
Budući da je naše tržište preplavljeno jeftinim kopijama brendiranih vjenčanica, pravi je izazov izgledati drugačije a sačuvati budžet. Redizajn ili prepravka vjenčanice može biti rješenje koje pravi razliku. Zato je u potrazi za originalnim i idealnim outfitom možda najbolje početi od porodičnog nasljeđa. Vintage vjenčanice su najčešće bezvremene i drugačije a sam naziv vezuje se za nešto što je starinsko ali na neki način moderno i nikada neće izaći iz mode. 
Uz modernizaciju i redizajn bakine ili mamine vjenčanice, mlada će izgledati jedinstveno i ponosno. Za to je potrebna stručna procjena vjenčanice, redizajn i majstorska optimizacija kroja. Ključni izazov je prilagoditi vjenčanicu stilu i ukusu mlade, uraditi fiting po mjeri i uklopiti stil u današnje trendove bez gubitka integriteta razdoblja iz koje haljina dolazi. To je moguće na više načina: izmjenom dekoltea, dodatkom nekog detalja, optimizacijom siluete, dužine, volumena ili samih leđa i rukava. 
Kada se ispita model, pristupa se redizajnu. Ako je potrebno, uklanjaju se ili prekrivaju tragovi od stajanja, obnavlja neki dio materijala a nekada se mogu iskoristiti samo neki djelovi haljine za novi model. Zato je ključno dobro upoznati mladu, njene želje, ukus i stvari, koje je privlače. Mlada može npr. podijeliti Pinterest board sa idejama vjenčanica, ambijentom planiranog vjenčanja ili slike mjesta gdje će se održati fotografisanje. Saznanjem detalja koji se mladoj mogu svidjeti, dolazi se do najboljih ideja za redizajn.
Nakon konačnog dogovora, ostaje uzimanje mjera za proširenje ili pinovanje iglica za fiting. Postavljaju se komadi tkanina na željena mjesta i pozicioniraju ukrasi. S prvom probom mlada već može vizualizovati vjenčanicu kao svoju i pokazati je rodbini i najboljim drugaricama. Ostaje finalni fiting, peglanje i predaja redizajnirane stare-nove vjenčanice, koja je spremna za veliki dan. Tada se mlada može posvetiti idealnom modelu druge haljine i/ili svečanim haljinama rodica, kumica i djeveruša. 
Ako i Vi imate vjenčanicu svoje mame ili bake, predlažem da se upoznamo. Pošaljite mi fotografiju vintage vjenčanice i Vaš Pinboard. Rado ću Vam dati prijedloge i savjete.
Lida Marđonović
LidaMard Bride
Mob: 069 53 52 52

Messenger Code
Scan & Chat